Summer is here for good and the temperatures are soaring high. The best way to beat the heat is to stay hydrated sipping on favorite cooling juices. Nothing beats a big glass of cool sugarcane juice in the hot summer season. It's the good old favorite drink for all.
Cane house situated in the heart of model colony is an oasis of trees giving respite from the road outside. It's like you have stepped into a new work altogether. Green plants and rustic tables made of bricks greet you. A small place but crowded with youngsters, couples, families and oldies alike. All enjoying their famous yummy and fresh sugar cane juice served in jumbo glasses. Have one and you are sorted. They also serve some mouth watering snacks as well as juices and shakes. It is quite light on the pocket and appeals the taste buds highly.
One can sit here for hours and enjoy the peace , quiet and chirping of birds. But those thinking of going there for a juice over meeting, think twice they strictly do not entertain meetings :) it's a super relax and laid back place strictly to unwind.
Come fall in love with this hidden place.
Its all about raw nature so expect no frills. Fun and food unedited.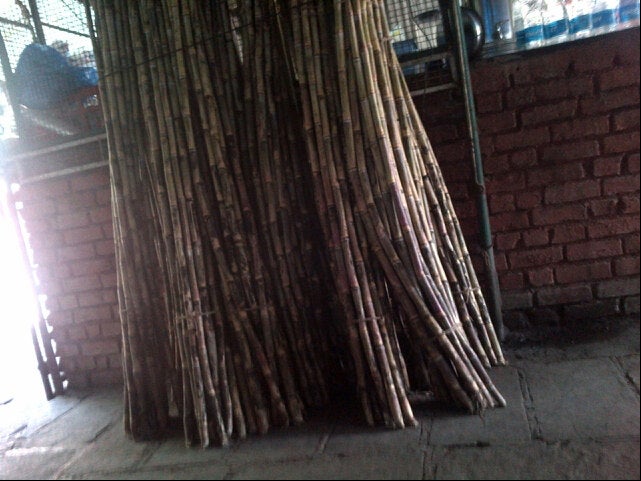 Their veg cheese maggi is yummy.
hot Bhajias with chilled juice- Thumb's up
Let me know your reviews.
Cane House
Model Colony,
Lakaki Road ,
Shivaji Nagar,
Pune- 411005
(opposite Kirloskar Bungalow )
xoxo
Bhakti