The big stretch of road which joins Baga, Candolim and Calangute beach is known for its little jewels of shacks that are located on it.
I just love driving up and down this path, enjoying the vibe, the atmosphere and digging in the sumptuous food.
Let me introduce you to a few of my favorite joints.
Bob's Inn
Anna Vaddo, Opposite Dukle Hospital
,
Candolim

,

Bardez
,
India
photo credit - Tripadvisor
This little joint is located on the main road and is a hidden gem. Step foot in and the vibe just sets in. Bustling with activity and groups of people, tourists as well as locals. What sets this place apart is the cozy interior, little knick knacks from all over the place sitting in tandem, home cooked food which is so easy on the stomach and great to taste. You can say this place is authentic as far as the word goes.
The Prawn curry rice is the best, I had in North Goa. Not too thick, right consistency and huge quantity with original spices and taste intact.
Do try their cashew fry appetiser. A warm dish, with their local cashews stir fried with onion, raw tomatoes lots of coriander. Such simple ingredients and yet every bite was full of flavour.
Golden fried Prawns were crispy, airy, soft and sweet- heaven , only thing missing was the tartar sauce or Mayo.
Pasta in white sauce - really different but so tasty , incorporated green peas , cauliflower, chicken and quite some veggies in a creamy sauce with a slight sour taste but nevertheless it didn't disappoint at all. We were pleasantly surprised and glad we ordered it.
The quantity served at this place is huge,
Quality excellent and at reasonable prices. This place is on my number 1 position in the list.
The ambience is really different than that of the regular Goan Shacks and very comfortable and cosy.
Infantaria
5/181,
Calangute
Baga Junction, Calangute, Goa
Photo credit - Tripadvisor
This place is well known as a Breakfast place and serves some really mouthwatering delicacies.
The ambiance is simple, the place being close to the Baga beach is crowded any time of the day.
They serve delectable shakes apart from their huge section of alcoholic beverages.
The Oreo shake That hubby ordered for me was very tasty and huge, needless to say I couldn't finish it on my own.
The prices don't do justice to the quantity, however the quality is excellent.
We ordered Golden fried prawns which was a winner.
Ordered a chicken steak in brown sauce, which was well done, the chicken was soft. They could have done much better in the quantity section on both accounts.
If you are craving for some hearty Continental breakfast head here. Those with a sweet tooth won't be disappointed at all, they have some really yum delicacies and fresh baked goodies in their bakery section and its huge.
Moroccan Shisha and Grill Lounge
Candolim

› Bomman Wabbo, At Caliz, Candolim, Goa
Shisha lovers, must come here. Located on the main road, overlooking the busy street, this small joint will definitely catch your attention with the huge collection of shishas for display, plush sofa and a Moroccan ambiance. The place is open till late and we did enjoy having our late night Shisha. The shisha was indeed amazing and perfectly made, the rates are reasonable and you can sit for a long time with your shisha and nibble on Moroccan delicacies.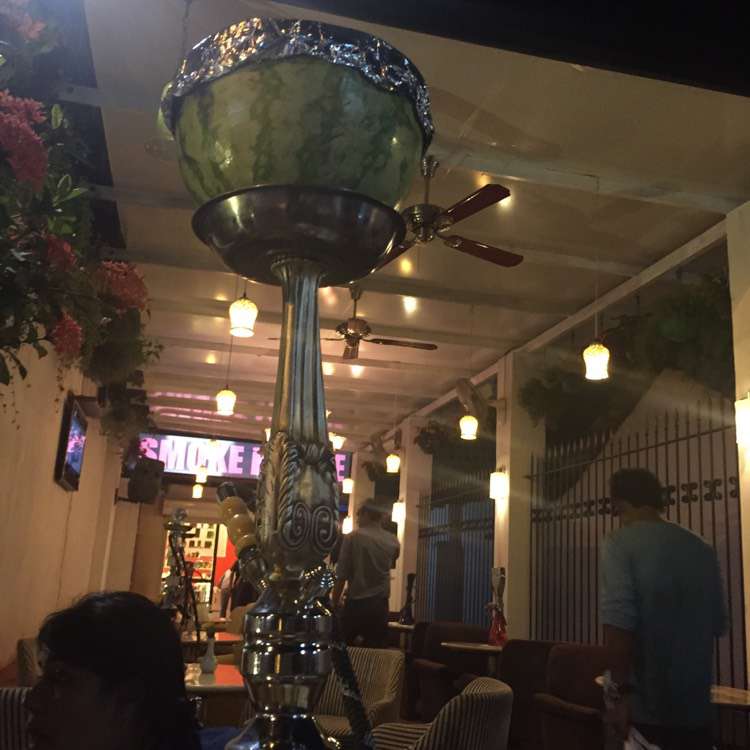 Photo credit - Zomato





















Do let me know your favorites :)
Next part coming soon....
till then

xoxo
Bhakti